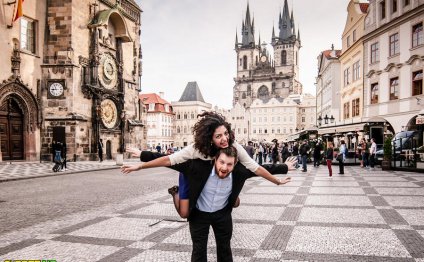 Places of Interest in Prague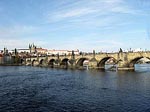 | | | | | | | | | | | | | | |
The oldest Prague bridge built in the place of the Judita´s Bridge that had been badly damaged by a flood in 1342. Originally called the Stone Bridge or Prague Bridge, since 1870 it has been known as Charles Bridge, in honor of its founder, Czech King and Holy Roman Emperor Charles IV. By the latest researches, construction was started by Master Otto and finished by king Charles' favorite constructor and architect, Peter Parler (who also built St. Wenceslas Chapel in St. Vitus Cathedral and The Old Town bridge tower). The Charles Bridge was finished in 1402. Both ends of the bridge are fortified by towers, the two Lesser Town Bridge Towers and one Old Town Bridge Tower. The Old Town bridge tower is often considered to be one of the most astonishing civil gothic-style buildings in the world. The bridge is 516 meters long and nearly 10 m wide, resting on 16 arches shielded by ice guards.
The 30 predominantly Baroque statues and statuaries situated on the balustrade form a unique connection of artistic harmony with the Gothic bridge beneath. Most of the sculptures were erected between 1683 and 1714 and represent various saints and patron saints. The most prominent Bohemian sculptors of the time, Matthias Braun, Jan Brokoff and his sons Michael Joseph and Ferdinand Maximilian, contributed to decorating the bridge. Notable among the sculptures one can find the statuaries of St. Luthgard, St. Crucifix or St. John of Nepomuk. Legend has it that touching the statue of St. John of Nepomuk will make your wish come true. Today, parts of the statue are polished from countless hopeful hands and many years of wishing.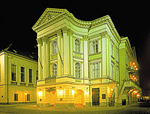 Daliborka Tower, a famous Prague prison, was used for incarceration until 1781. It was built by Benedict Reid in 1496 and although was initially designated only for nobility, Daliborka eventually held people of all ranks. The tower earned its name after Dalibor of Kozojedy – the first inmate from 1498.
Dalibor was a young knight who was imprisoned in the tower's dungeon for sheltering a group of rebellious serfs. Such an act could not be pardoned and had to be paid for dearly. According to legend, Dalibor learned to play the violin whilst awaiting his death in the dark, inhospitable prison. Prague people heard his touching music and sympathized with his plight. They came to listen to his sad tones and took mercy on him by offering food and drink. Some say that he was so popular that the authorities feared to announce the date of his execution. Regardless, one day the violin fell silent and the legend of Dalibor grew. Czech composer Bedřich Smetana imortalized the story in his famous opera Dalibor, which premiered in Prague on May 16, 1868.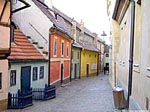 Today one can see how doomed inmates were lowered to their cells by ropes and pulleys - there were no doors to escape from and the dungeon walls are 2.6 meters thick. You'll find the Daliborka Tower behind the Prague Castle, at the End of Golden Lane.
The Estates Theatre in Prague is one of the most beautiful Classicist style theatres in Europe and its appearance has remained practically unaltered since it opened in 1783.
Its name, however, as well as its ownership, have since changed many times. Aristocrat František Antonín Count Nostitz Rieneck, fueled by a desire to enhance the charm and culture of his native city, had the theatre built. In less than two years the theatre opened and its first play, the tragedy Emilia Galotti by Gotthold Ephraim Lessing was performed on April 21, 1783.
On October 29, 1787, Wolfgang Amadeus Mozart conducted the world premiere of his opera Don Giovanni at the Estates Theatre. A plaque outside the building commemorates the occasion. That opera had been partly composed in Prague as well, as Mozart loved the city and it was his favorite. Another Mozart premiere, La Clemenza di Tito, was played here on the occasion of the coronation of Leopold II.
In 1934 a musical comedy - Fidlovacka - was performed here for the first time. Co-writers František Škroup and Josef Kajetán didn't know at that time that one of the songs - Kde domov muj? - (Where Is My Home?) would later become the Czech national anthem.
The Estates Theatre is connected with many other great names, such as the conductor of the theatre orchestra Carl Maria von Weber, who was also a cousin of Mozart's wife Constanze, singer Angelica Catalani, violinist and composer Niccolo Paganini, also Anton Rubinstein, Carl Goldmark, Gustav Mahler and many others.
Today, the Estates Theatre offers a rich program of operas, dramas and ballets. Be sure to visit this uniquely historical and architectural landmark. Walk just...




stylish wall clock
conservation international
voxi international calls
political communication
coworking or co-working
the detective society
coworking space research
international dance shoes
how to claim a business name
outdoor lounge set
christmas market manchester
outdoor trousers mens
yellow coworking chiang mai
stylish outfits for flying
plant pot stand outdoor
where can i watch the business
international sim card
legacy preston international hotel
Source: www.czech-accommodation.com
RELATED VIDEO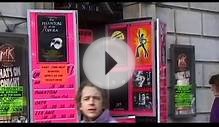 London places of interest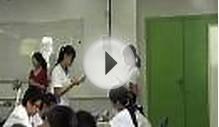 九年级初中英语优质课视频《PLACES OF INTEREST ...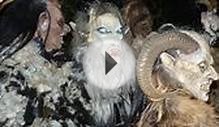 Partschins
Share this Post
Related posts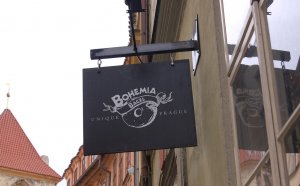 SEPTEMBER 26, 2023
Sure, Prague nightlife can be mainly involving Czech beer (and plenty of Czech alcohol), but Czech wine, after an extended…
Read More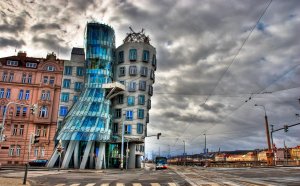 SEPTEMBER 26, 2023
We advise investing about 2 days in Prague, preferrably three, before deciding on a-trip out of town. When you have the time…
Read More